Report has it that the Department of the State Service (DSS) spends a minimum of N500 million whenever Nnamdi Kanu, the leader of Indigenous people of Biafra appears in court. This is quite difficult to grasps, how do they spend this much funds just for an individual to appear in court?
Report also has it that this huge amount of money is spent on logistics which covers his security, to ensure that he is safe since he is considered to be a high profile detainee. Everyday I wake up to more surprising stories about Nigeria, we are regarded as a nation been ravaged by poverty and economic failure and here we spend N500 million to protect a single individual. The complexity of this!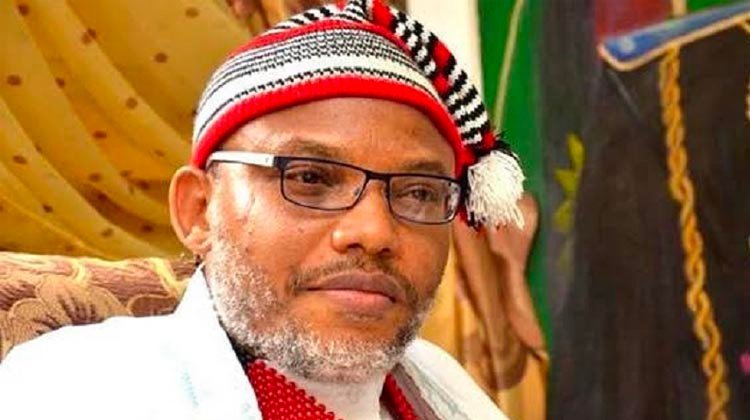 Recall that the high profile detainee was arrested in Kenya in June 2021 by President Muhammadu Buhari's administration and the country has been on his case ever since. The logic given behind spending this huge sum to protect one individual is that if any harm comes to the IPOB leader while in the custody of the DSS it could lead to more issues and violence in our society.
As seen in a statement made by as source; "The amount spent to bring Kanu to court for each appearance is huge. In today's Nigeria, N500 million is not a small amount; I am wondering how long the DSS can justify spending such a huge sum to take just one man to court each time he has to appear before a judge," .
News also has that there will be an emergency hearing which could likely lead to the release on bail of the IPOB leader as a result of the appeals coming from Igbo leaders for the release of Nnamdi Kanu.
This plea by the Igbo leaders led to the statement made by the President on November 19, 2021, to consider the unconditional release of the IPOB leader as sought by elder statesmen from the South-East, who visited him at the Presidential Villa in Abuja.
The indigenous leader of the people of Biafra is been charged with these crimes treasonable felony instituted against him at the Federal High Court, Abuja, by the Nigerian Government in response to years of campaign for the independent Republic of Biafra through IPOB.
He was granted bail in April 2017 for health reasons but skipped bail after flouting some of the conditions given to him by the court, though his forceful extradition of Nnamdi Kanu is still been frowned at by many across the world.