New information has emerged regarding the endorsement of Senator Godswill Akpabio for the position of Senate President by President Bola Tinubu. According to sources close to the President, the deal was finalized a day before the All Progressives Congress (APC) presidential primary, which took place between June 6 and 8, 2022. At the primary, both Tinubu and Akpabio were among the aspirants.
One of the sources revealed that Tinubu approached Akpabio and requested him to step down in his favor. Tinubu believed that if Akpabio agreed, it would send a positive signal to the audience and other aspirants. In exchange for his support, Akpabio asked about his benefits since he had already resigned as a minister and was not running for a senatorial seat. Tinubu assured him that he would receive support to become the President of the Senate. During their conversation, an influential woman also joined them, sealing the deal.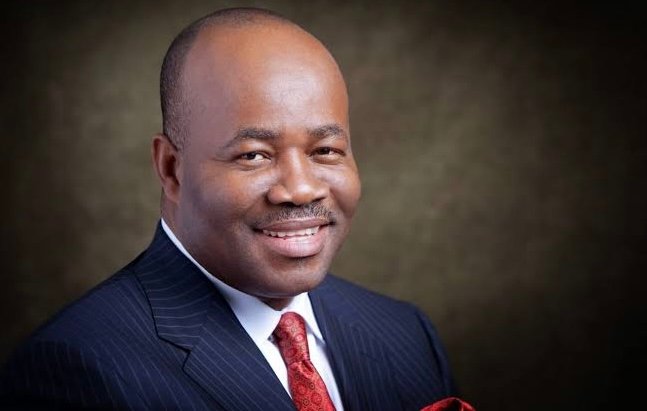 On the day of the primary, the outgoing President of the Senate, Ahmad Lawan, approached Akpabio to seek his support. Lawan claimed to have been anointed as the candidate of both the party and the "northern caucus." However, Akpabio remained loyal to his agreement with Tinubu and declined to support Lawan's aspiration.
It is worth noting that Akpabio had previously caused controversy when, as the Minister of Niger Delta, he revealed that some contracts from the Niger Delta Development Commission had been given to federal legislators. This disclosure reportedly angered Lawan, who accused Akpabio of bringing disrepute to the Senate during his tenure as the minister.
In other news, the Peoples Democratic Party (PDP) has accused the ruling APC of planning to intimidate and arrest lawmakers-elect who advocate for the independence of the legislature. The PDP had recently stated that it would leverage the number of opposition party lawmakers to influence the leadership of both houses. Senator Abdulaziz Yari, a top contender for the Senate presidency, is rumored to be one of the targets for arrest.
Yari, who has claimed the support of over 65 senators, refused to back Akpabio, the choice of the President and the ruling party. Concerned about potential arrest, Yari sought an order from the Federal High Court to prevent security agencies from detaining him. The court granted the request on Monday, restraining the Economic and Financial Crimes Commission, Independent Corrupt Practices and Other Related Offences Commission, and the Department of State Services from detaining the former governor until a motion on notice is heard and determined.
The PDP's National Publicity Secretary, Debo Ologunagba, addressed the press, expressing concerns about the reported attempts to intimidate lawmakers-elect and influence the outcome of the leadership elections. The PDP stressed the importance of the legislature in sustaining democracy and called for attention to the issue.